Competitions
Competitions and Awards
Members take part in various competitions and we presents a number of annual awards. They are all listed in the club handbook, but there is a convenient link to a summary (PDF) here.
Cross Country (XC) League
UKNXCL (Hang gliders)
The Dodd Grid Challenge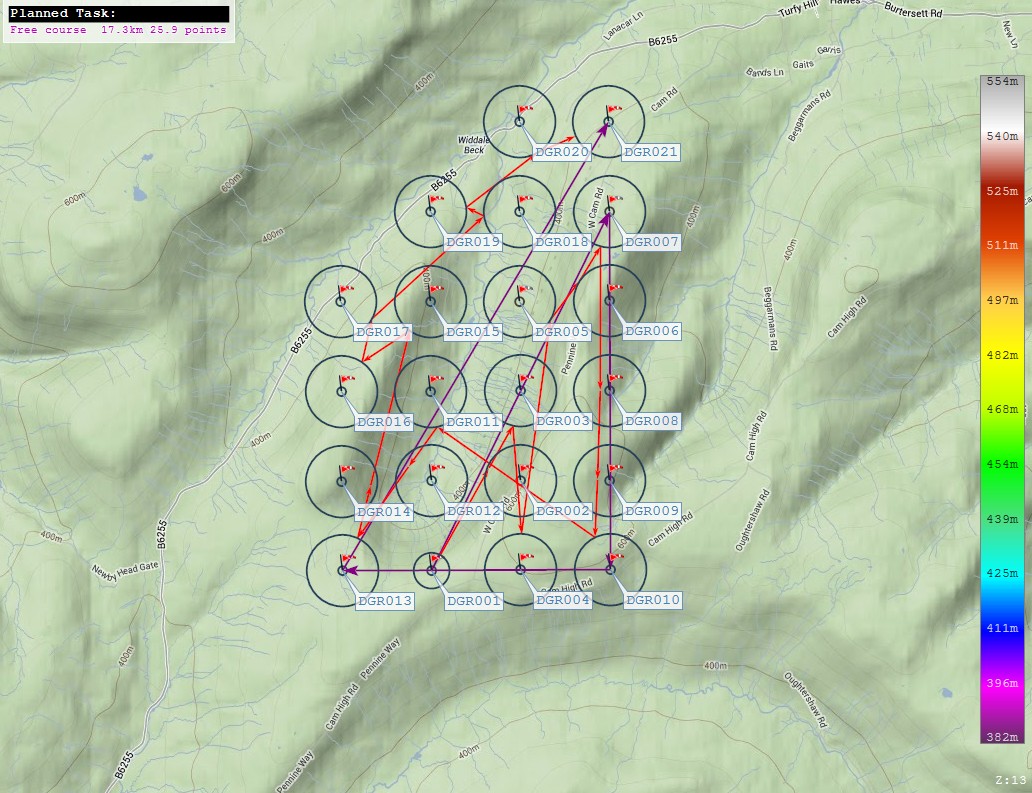 Inspired by the Pennine Soaring Club Parlick Grid Challenge, DHPC are proud to present the Dodd Grid Challenge. The concept is simple, take off, and then try to achieve at least one tracklog point in each cylinder, in numerical order. We think most of the cylinders up to about number 12 could just about be achieved with dynamic lift alone, but the rest would need some thermal assistance. Some of the later ones may be tricky....

Cylinders are all 400m except for no.1 at 200m. All cylinders are centred on British national grid squares, so the distance between adjacent centre points is 1km.

The competition will run over each calendar year, with the yearly winner being the pilot scoring the greatest number of cylinders in sequence. In the event of a tie, the leader will be the pilot scoring most recently... so if somebody beats you, have another go and try to do better.

Download the waypoints below (right-click and select "Save target as" or "Save link as"):
Use GPS babelfish to convert formats if required: http://www.gpsvisualizer.com/gpsbabel/gpsbabel_convert

By downloading the waypoints pilots acknowledge that the decision to participate in the challenge, take off and fly, and responsibility for judging whether flying conditions are suitable, is entirely their own.

To score, email your tracklog to Turn on JavaScript!
Dales Site Records
View our current Site Cross Country Records.
Three Peaks Challenge
The club has a unique challenge: to fly a loop around all of the Yorkshire Three Peaks - Whernside, Ingleborough and Pen-y-Ghent. It's only been done once although a couple of top pilots have come close recently; only caught out by a technicality. If you want to give it a go study the rules carefully.